Topshop – Spring/Summer Window
Topshop and Topman have launched a joint window scheme highlighting the launch of the Spring/Summer 2018 collection in their flagship stores.
The scheme was produced in different tones using both matt lilac and blush pink reflective finishes, contrasting against panels treated with specialist concrete effect to create illusion and reflection inside and outside the window.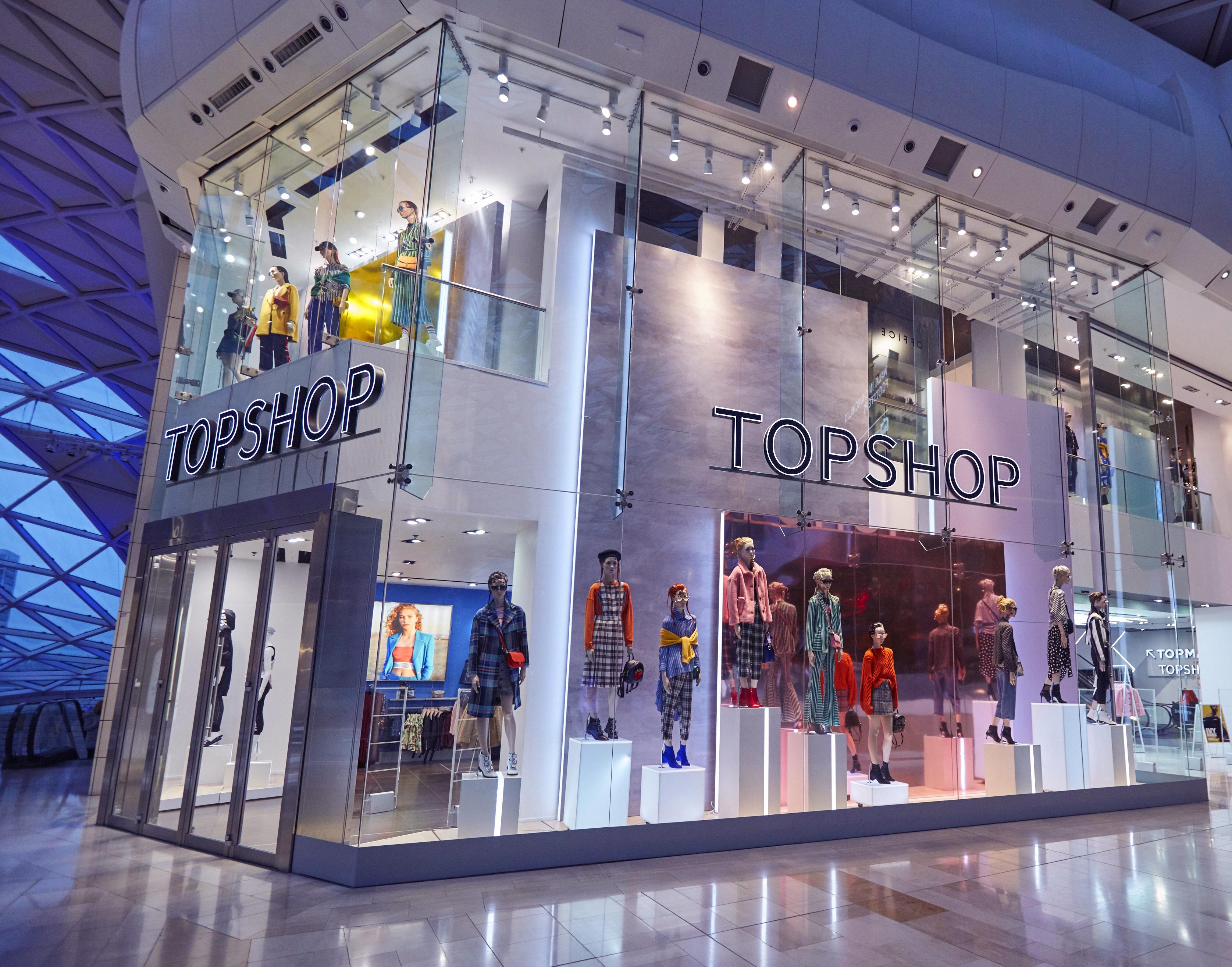 The windows are designed to show a cohesive image across both brands, which is achieved across the space with linear edges and scale.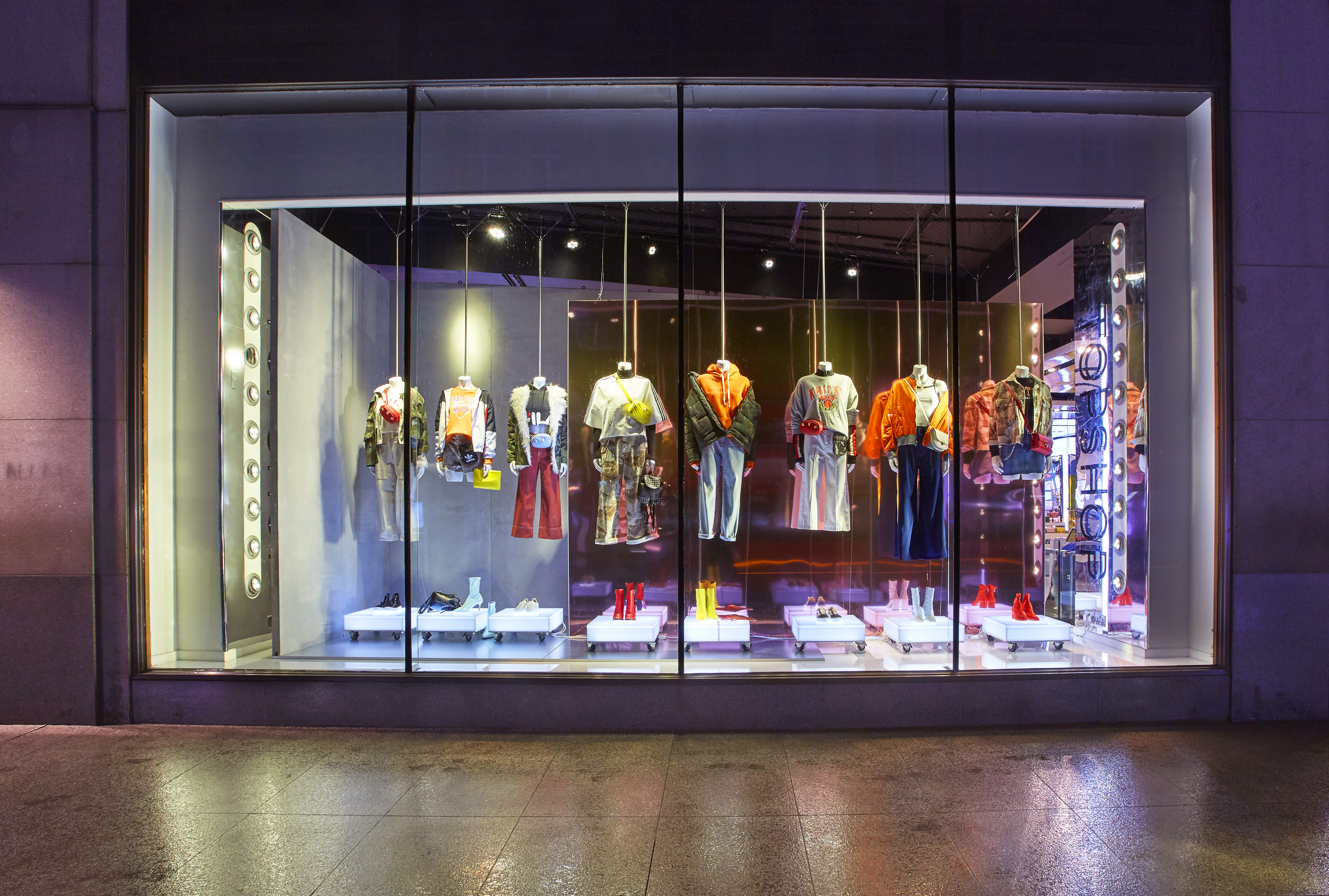 Manufactured and installed by Blacks Visual in collaboration with the Topshop creative team, the bespoke panels were a scalable solution rolled out to all Topshop/Topman flagships, with each store receiving a version tailored to their specific sizes.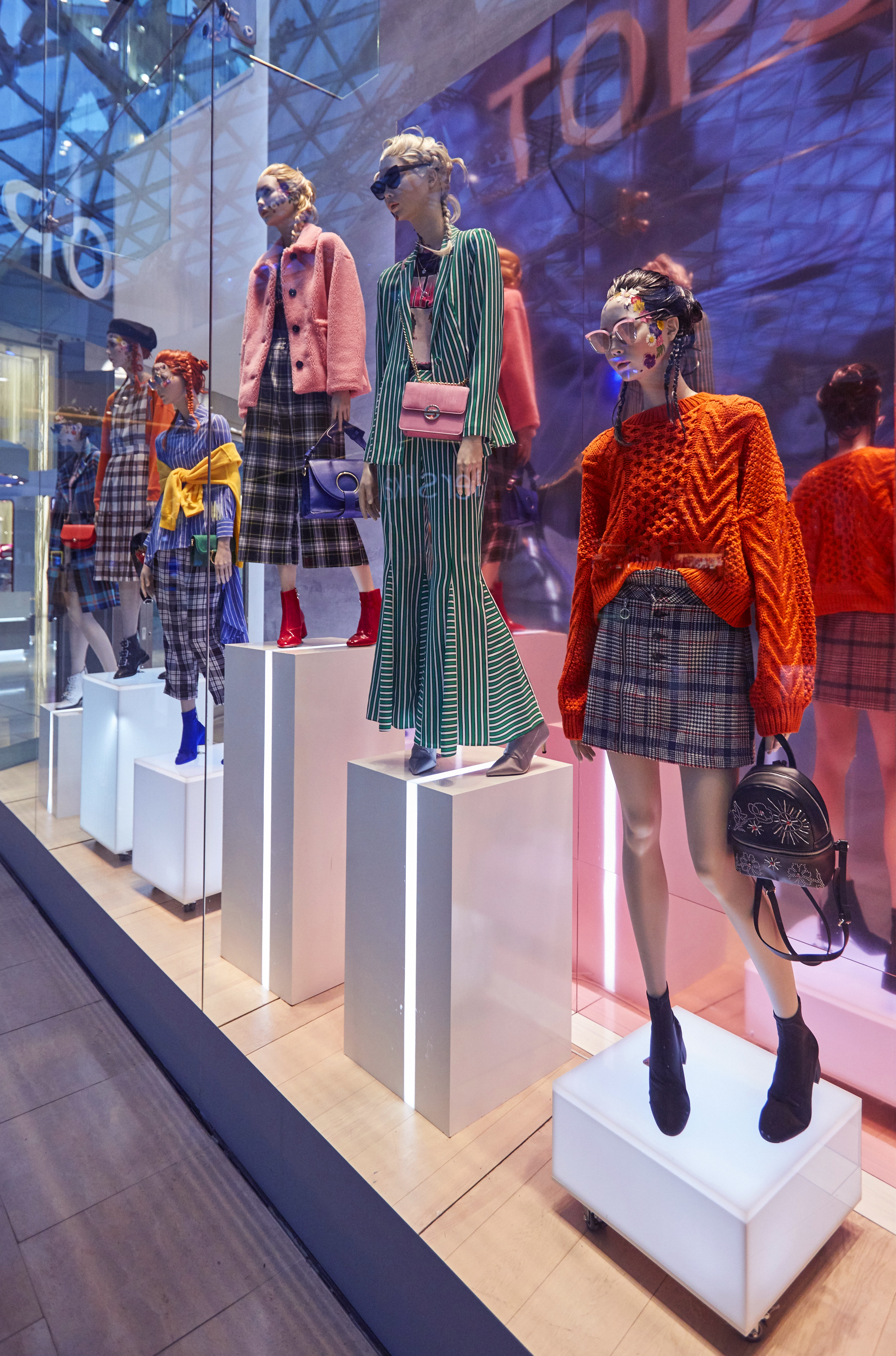 Photography credits: Melvyn Vincent
https://www.instagram.com/p/BelW8JpBLcX/?taken-by=blacksvisuallondon