Reiss // Autumn/Winter Windows
We recently launched our Autumn / Winter 2017 Window for Reiss.
The perspective scheme is composed of a reflective acrylic floor with angled campaign imagery creating a perspective of depth in the window space. The opal acrylic light box glowing through the centre enhances the perspective of the image. The muted tones of the large campaign graphics and the sea landscape reflects the brands image of sophistication.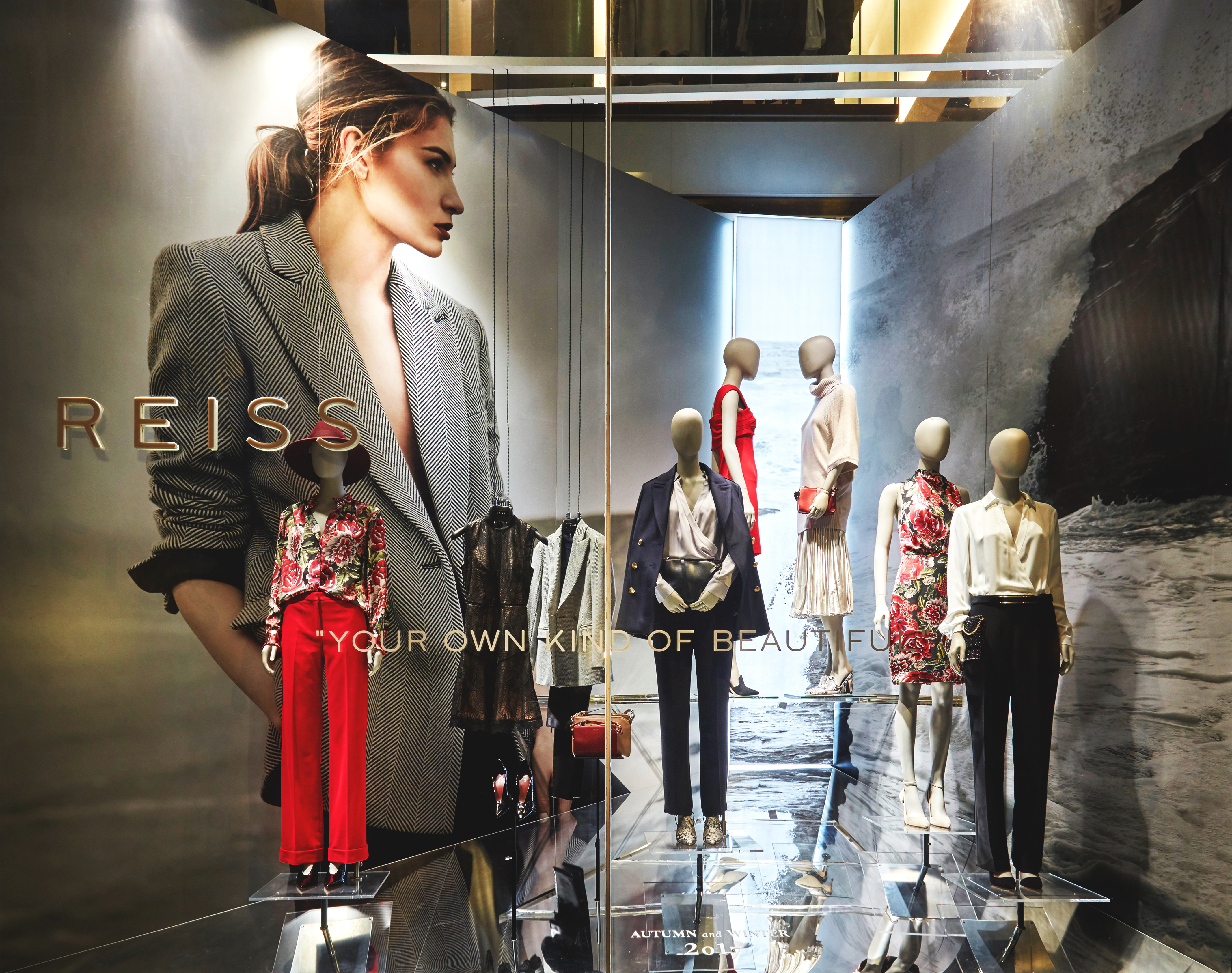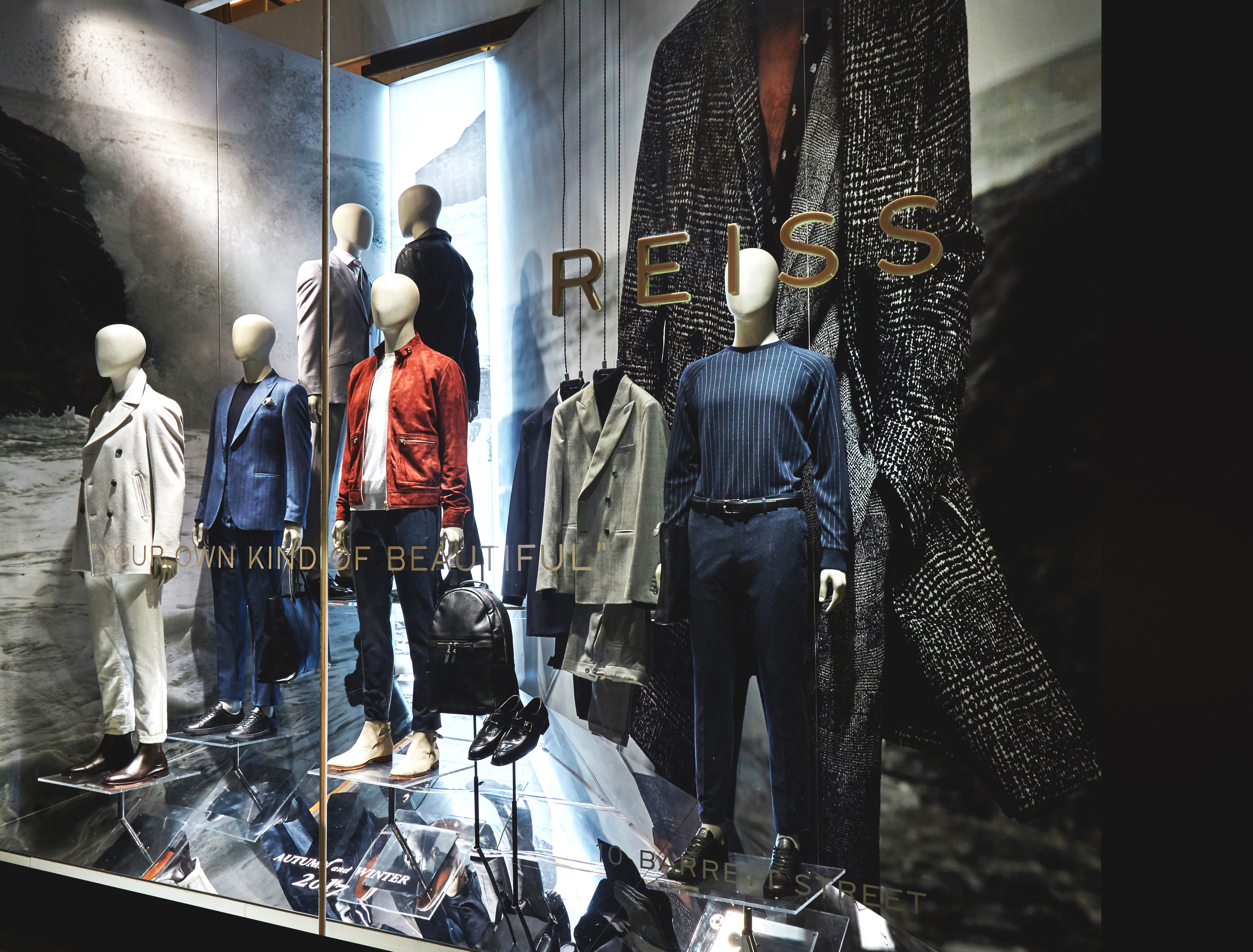 Photography credits: Melvyn Vincent Photography