Review // Salone del Mobile 2018
Sasha Rozario, creative director & head of brand DNA at retail design and production agency Blacks Visual shares her highlights from this year's Salone del Mobile 2018.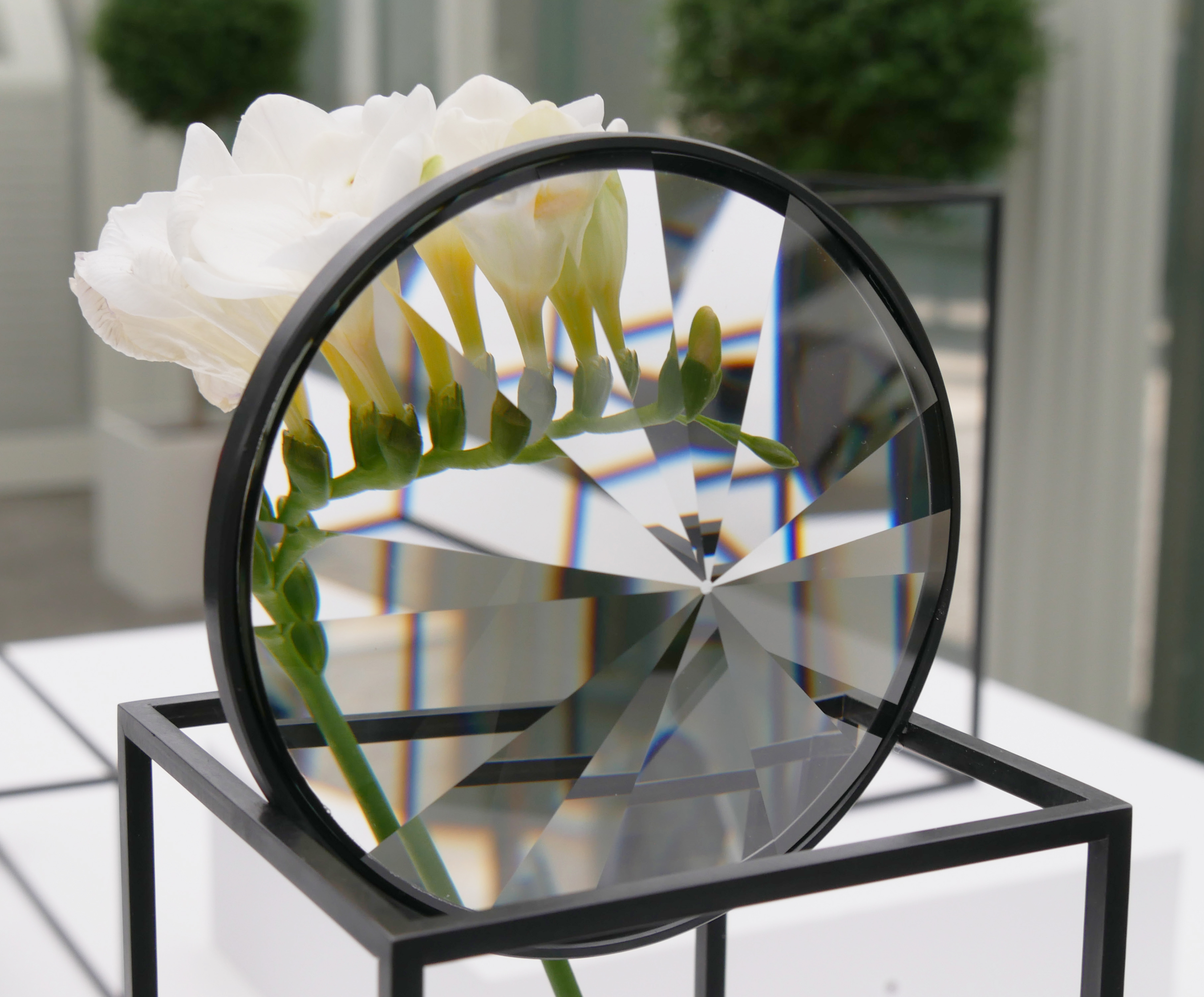 Now in its 57th year, Salone del Mobile has recently wrapped up in Milan. The expo is an international reference point of inspiration both in the world of furniture and design, with a reputation as a creative melting pot for the launch of innovative and iconic designs from global designers where all eyes are transfixed on the concept and product launches from both new and established designers.
This year see's the launch of a manifesto which sites the expo and the host city of Milan… to quote as 'instigators of influence in the search for innovative design thinking and craftmanship. The manifesto was designed to outline the importance of young designers interpreting their own cultural heritage, and establishing the need for a general investigative research practice that values long-term thinking'.
Reporting live from the event on behalf of Retail Focus Magazine, it was clear to see the influence of the manifesto across the series of event presentations throughout the city. We observed a communicated sense of cultural influence fused with an diverse expression ideas, form, technology, concept and materials, yet still reflecting the need to investigate the possibilities of sustainabity in design and manufacturing.
The unmissable highlights from this year's expo stood out as each conveying their own unique personality combined with an element of awe inspiring magic whilst demonstrating a sense of creative expression,innovation, craftsmanship and collaboration.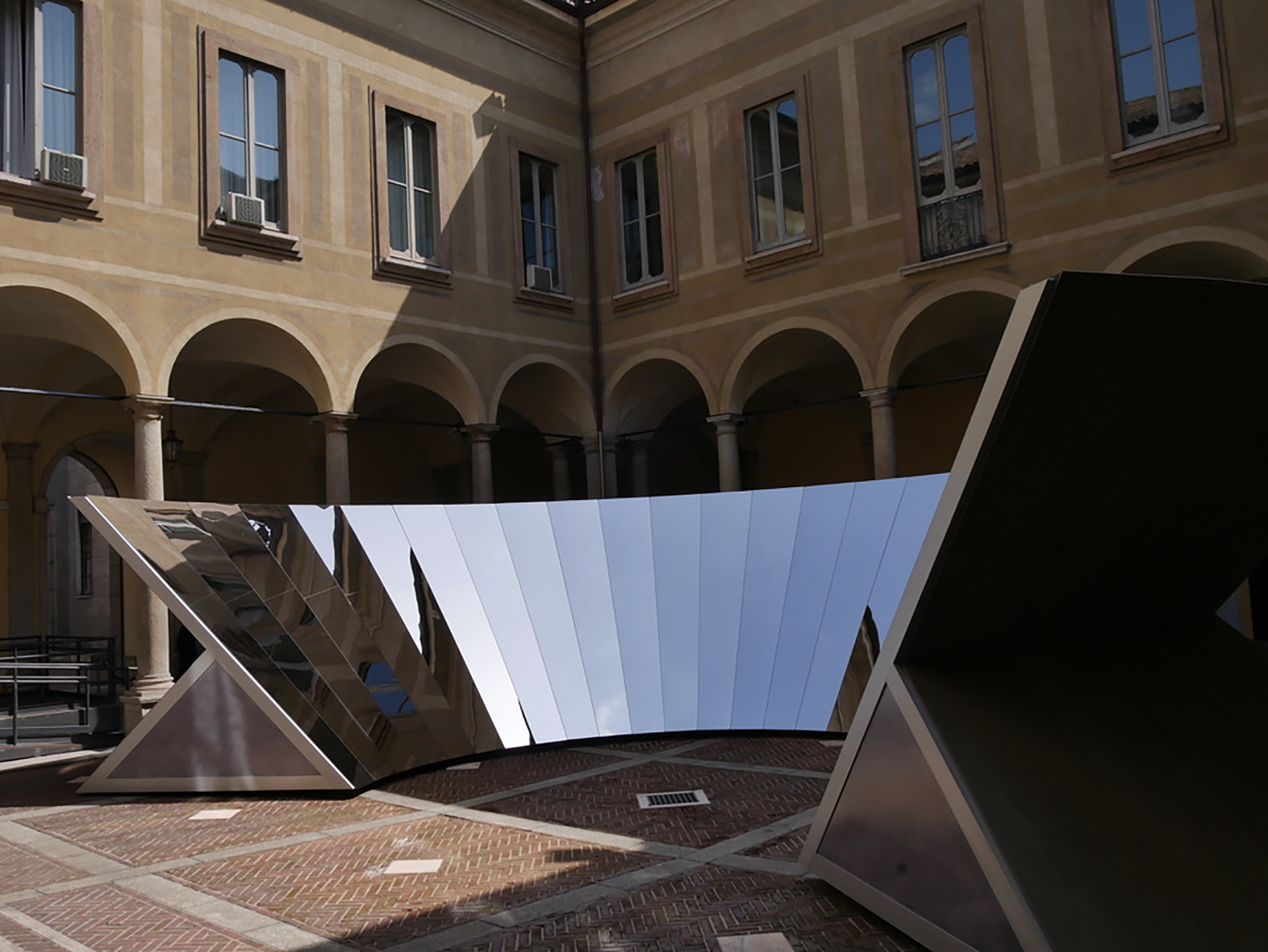 One of our annual pilgrimage's every year without fail is the COS installation, which this year saw a collaboration with American artist Phillip K. Smith III whose captivating installation housed in a site specific large-scale outdoor faceted mirror installation, which was designed to reflect and distort the Milanese sky and the architecture of the 16th century Palazzo Isimbardi. The installation was designed to express the simplicity of the brand's aesthetic.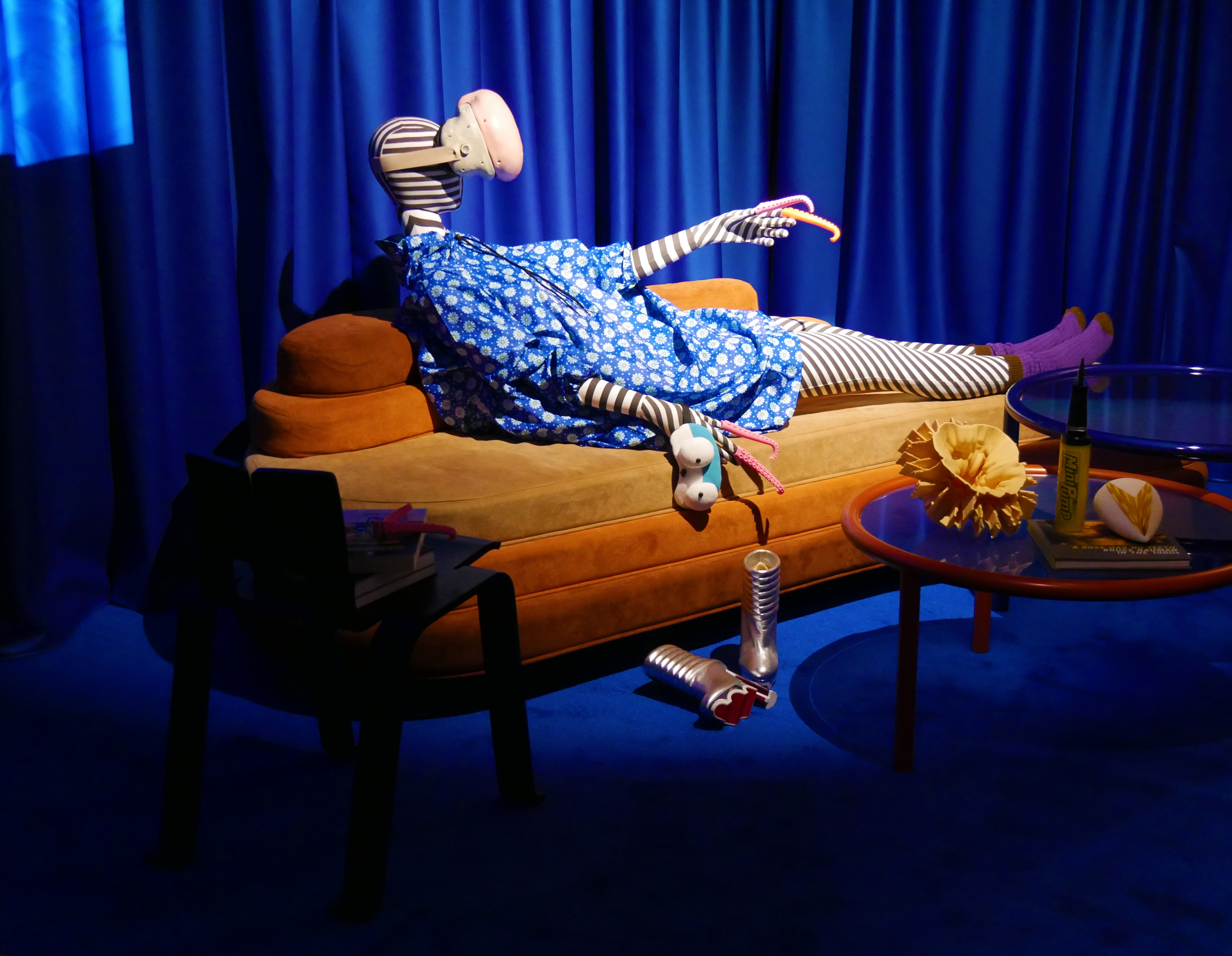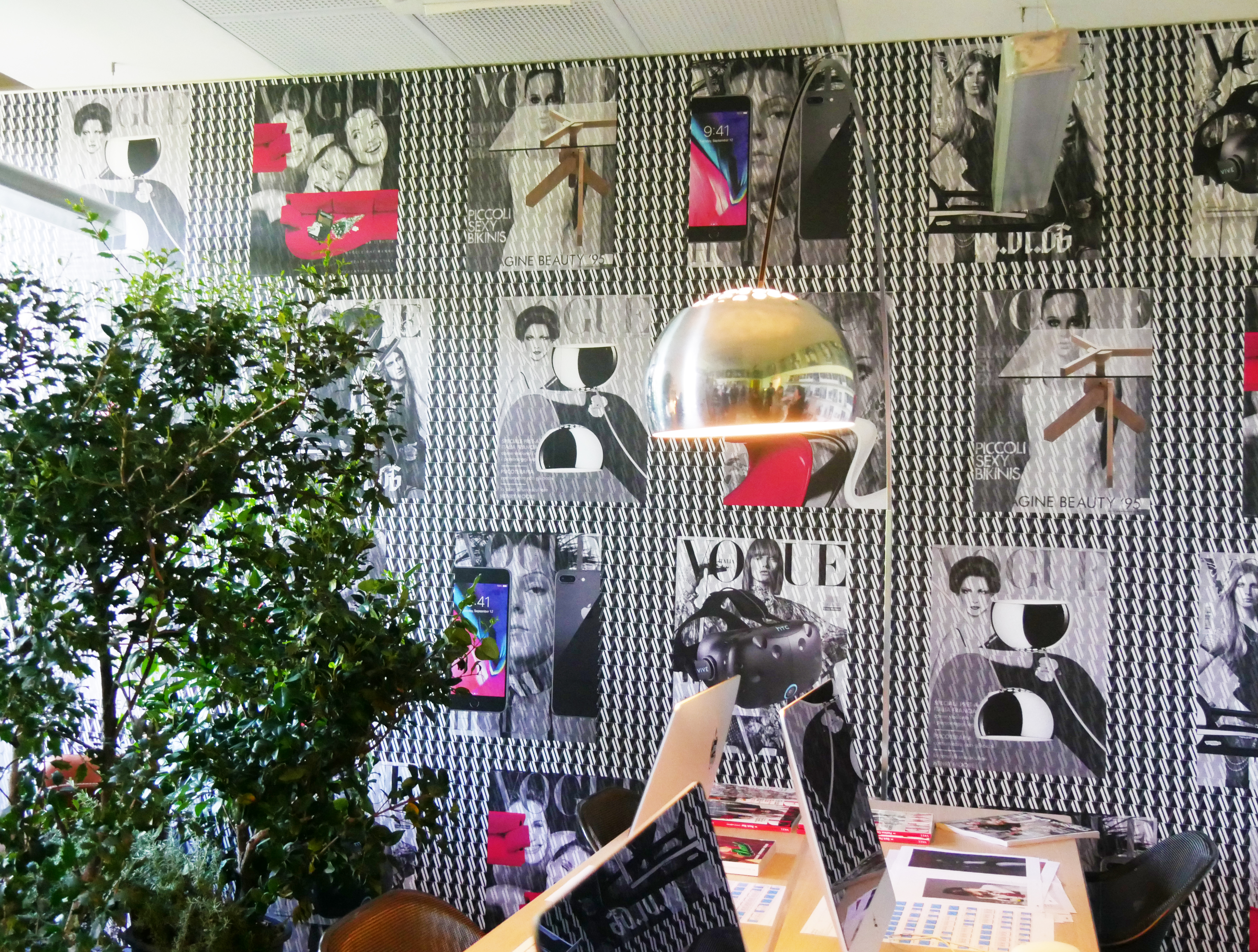 We were excited to be invited on a tour of the Vogue Italia headquarters to visit the offices of the magazine's editorial team where they were hosting the commissioned projects of eight internationally renowned designers that included Faye Toogood, Antonio Citterio and Patricia Urquiola to name a few. The designs were cleverly showcased within the working spaces of the offices alongside each individual team member's personal office space, which allowed us an insight into a world which is usually only accessible to the Vogue editorial team.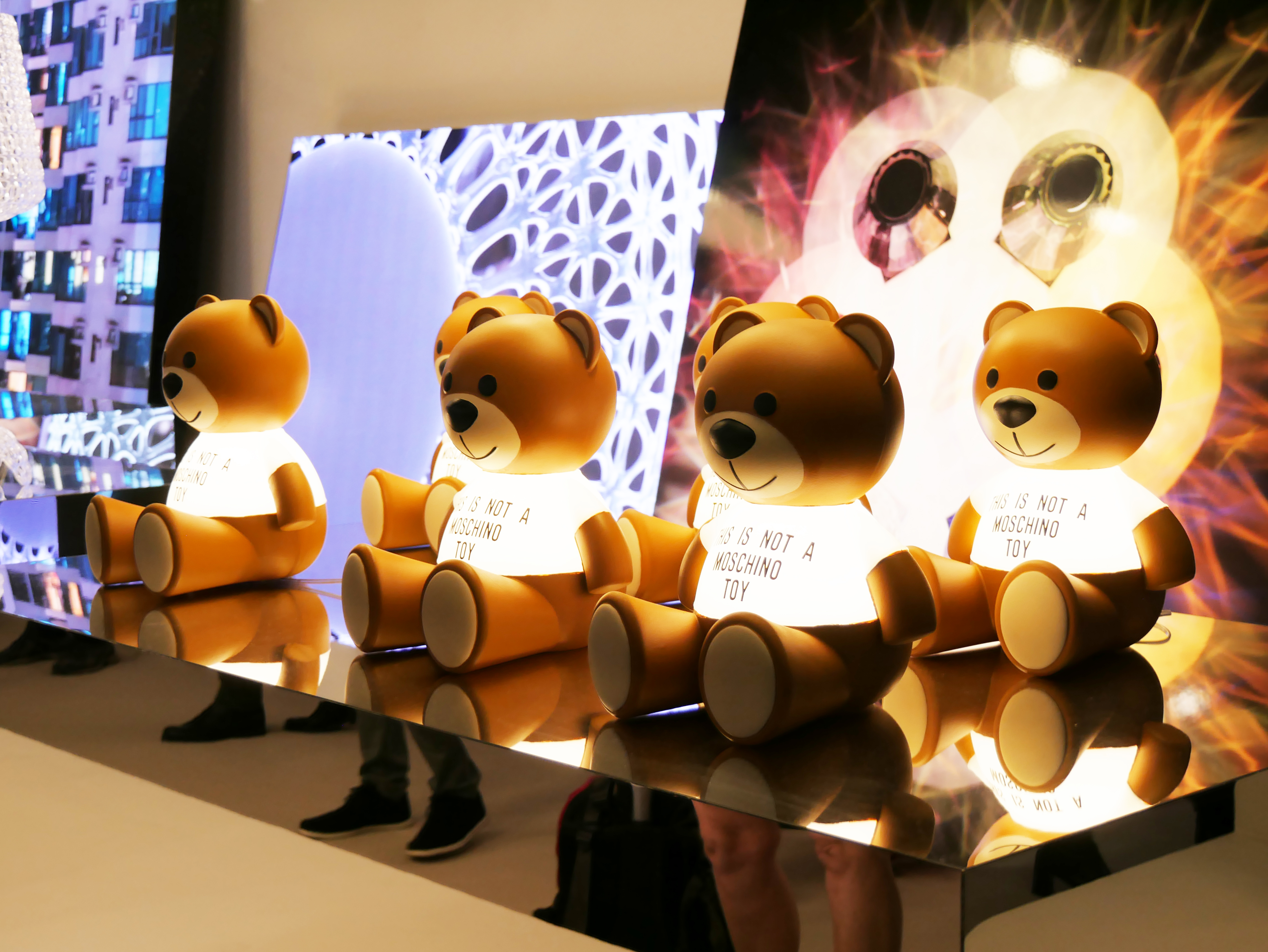 In the madness of the fair we were inspired by Jeremy Scotts' unapologetic love for pop culture reflected in his collaboration with Kartell, presenting a series of statement anti-fashion slogan bears that are currently exhibited within the Moschino flagship store windows.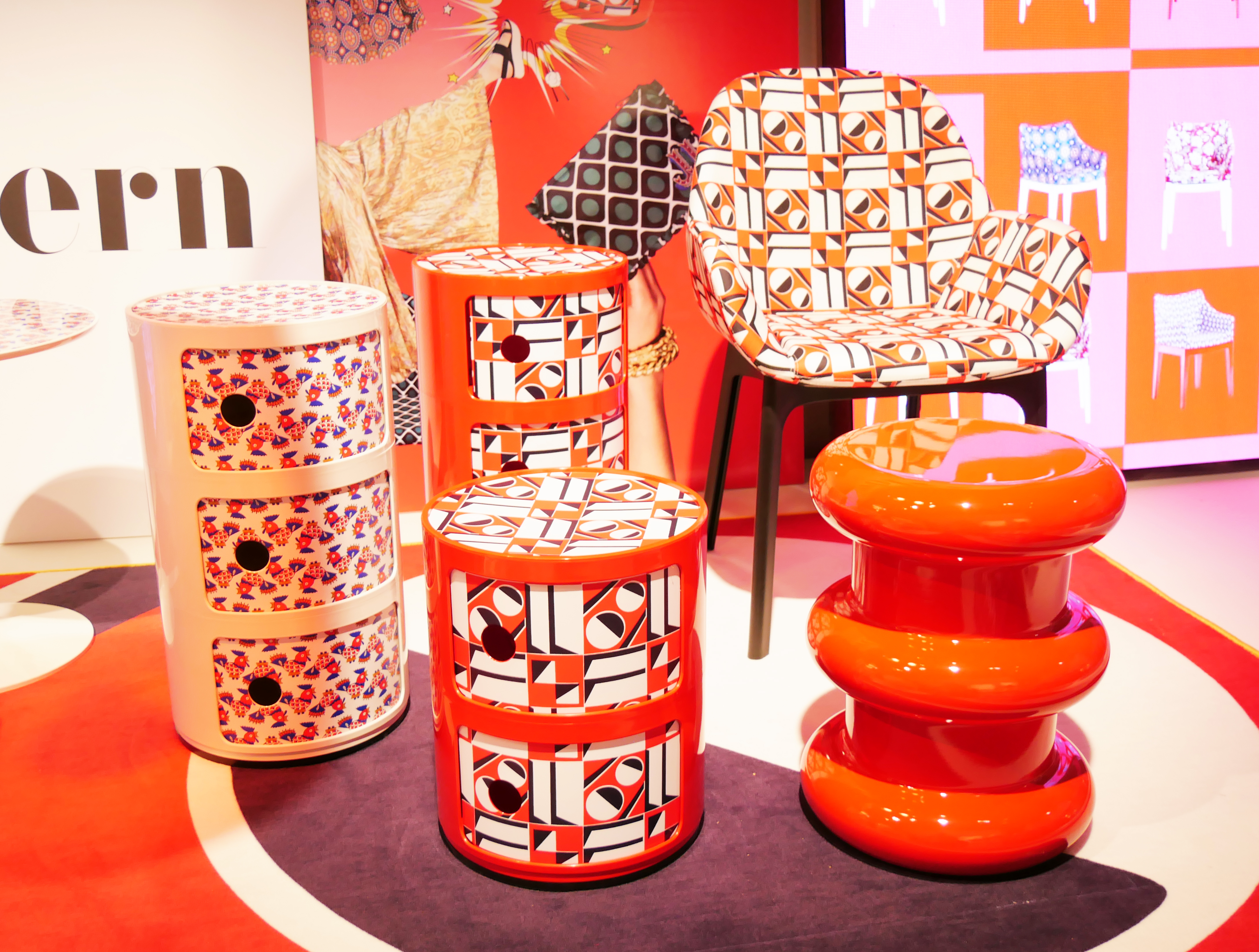 The exhibition also featured a statement graphic backdrop of LED digital screens sequencing images of summer landscapes to highlight their individual product collections and vividly patterned furniture.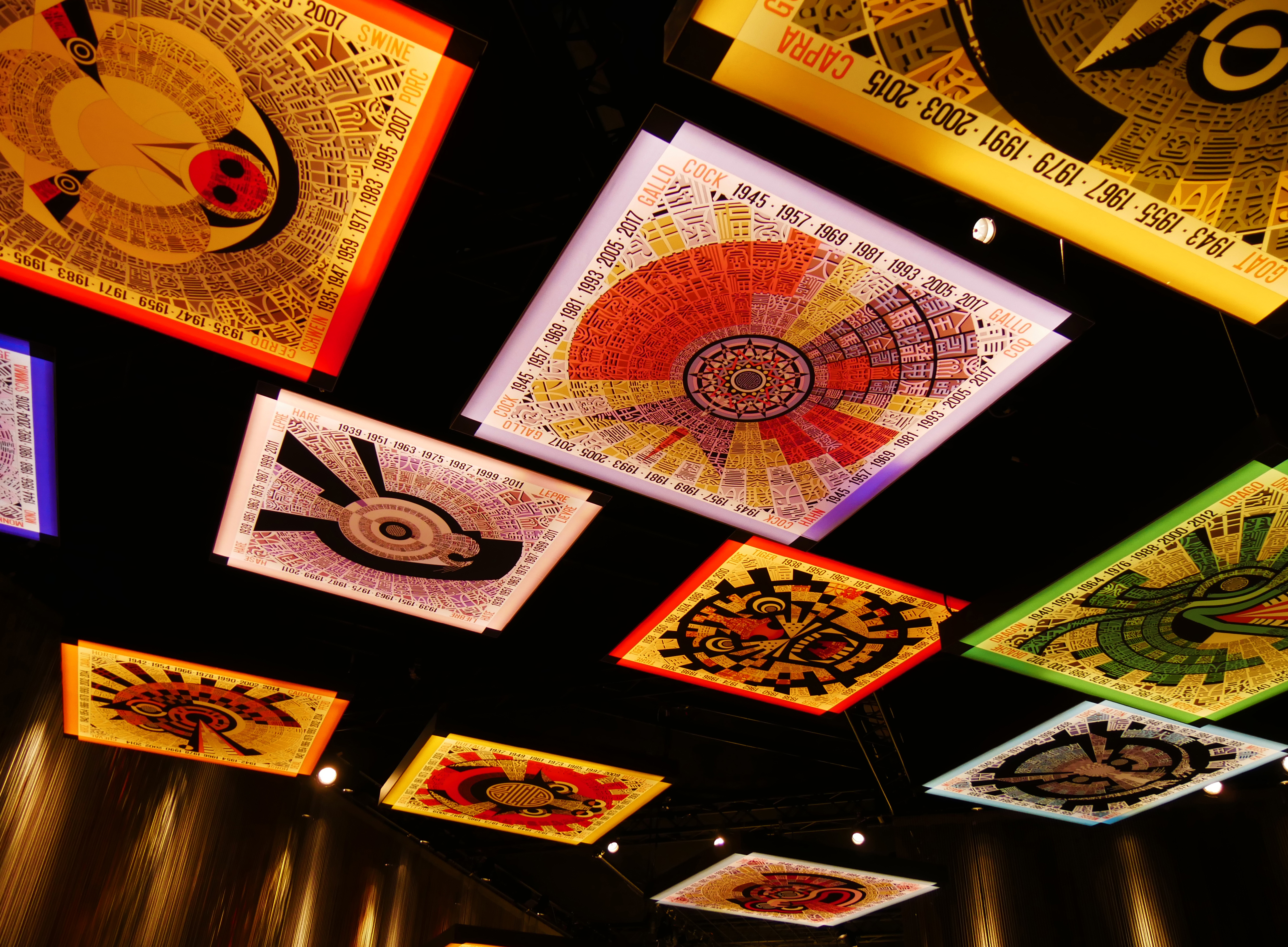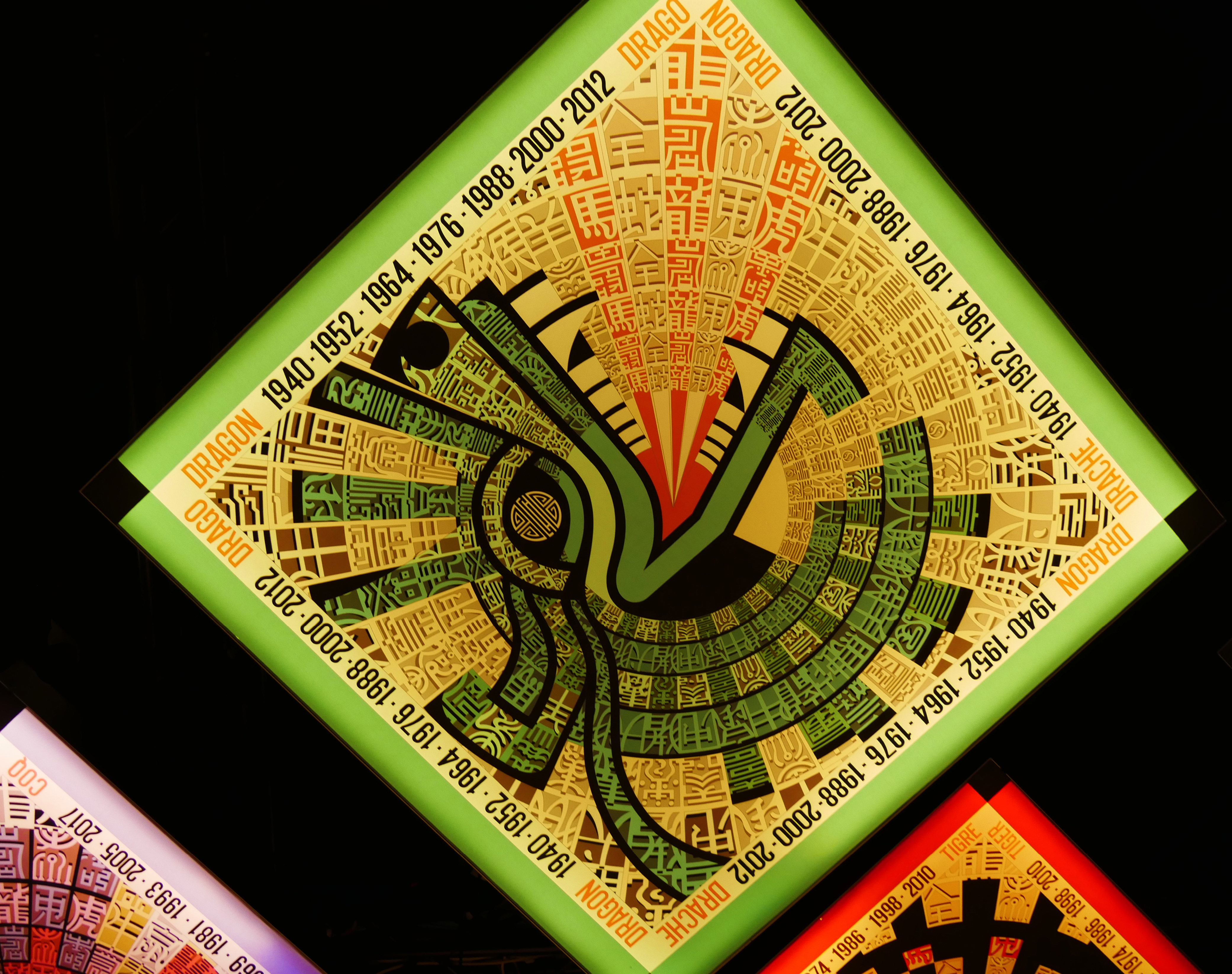 One of our other favourites was the Missoni home 'Horoscope Collection', which was inspired by a set of Chinese zodiac boards created by the eclectic artist Piero Zuffi, which were acquired by Ottavio Missoni in the 80's and translated into a series of iconographic images cleverly exhibited within the exhibition space as a ceiling installation designed to feature the stylish signature Missoni colour palette.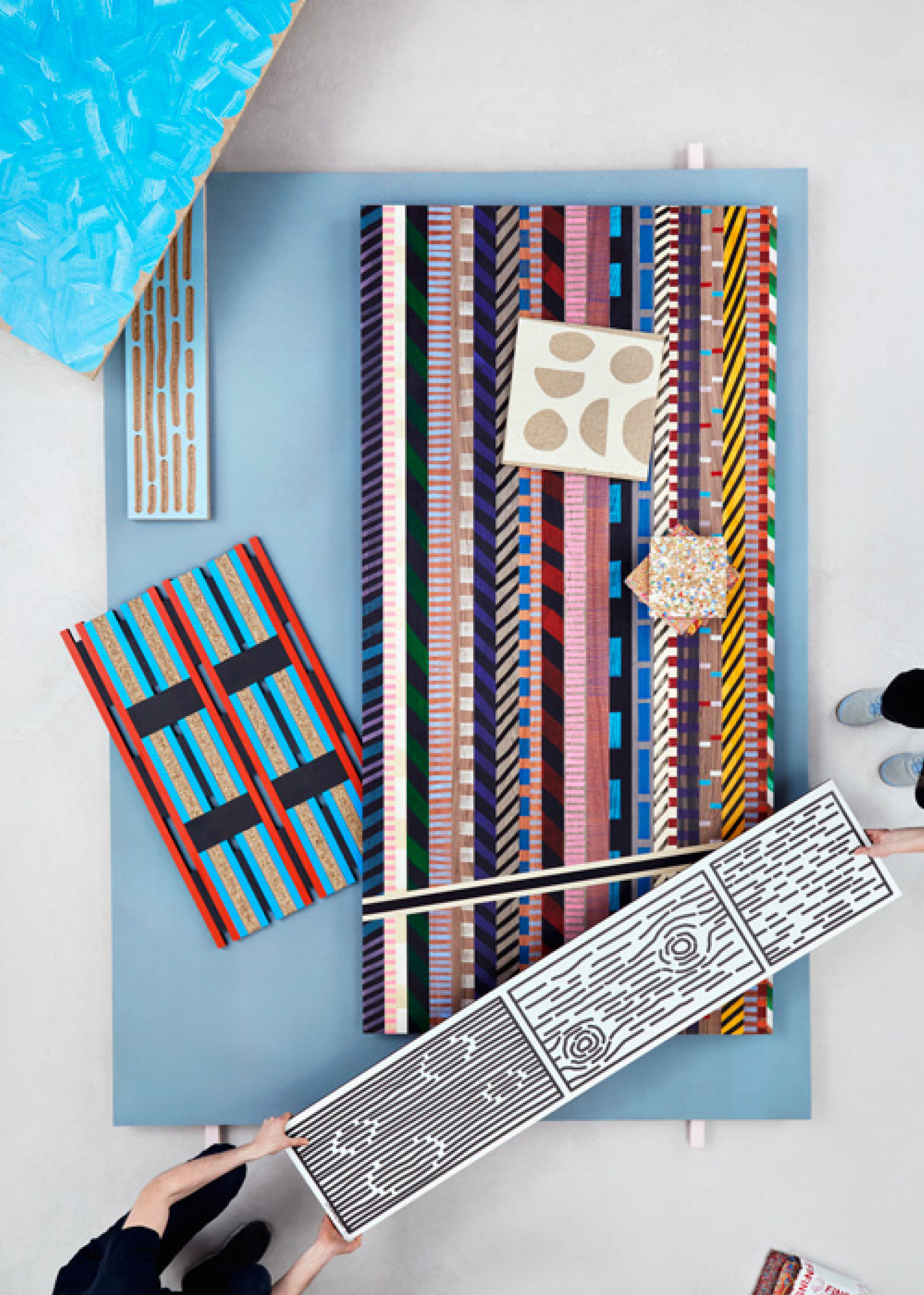 Photography: Ronald Smits
Over to Zona Tortona district where we saw a collaboration with the Dutch collective 'Envisions' and Spanish wood manufacturer Finsa to express a vivid exploration of possibilities and shaking up industry's standards with their dazzling displays of experimental design and material research, which cleverly presented the possibilities of innovative process as opposed to the end product.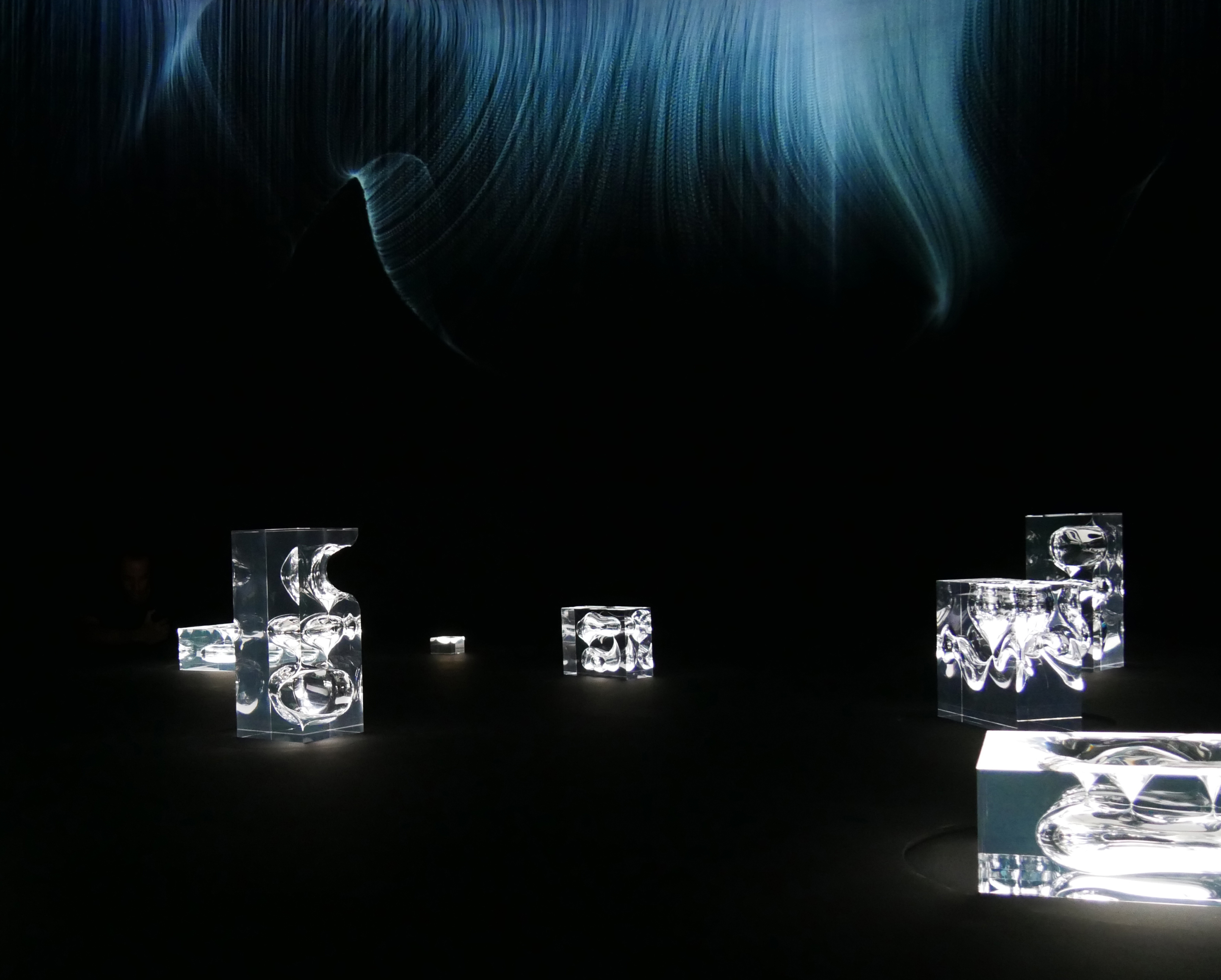 Japanese design studio Nendo, who are best known for designing high-concept furniture, retail stores and exhibition spaces, showcased a collaboration with 10 different Japanese manufacturing companies to develop 10 new projects using unique materials and advanced techniques titled 'Forms of Movement'. This exhibition reinforced the importance of collaborative ventures between designers and brands to produce innovative and explorative projects with possibilities which can be expressed in future retail projects.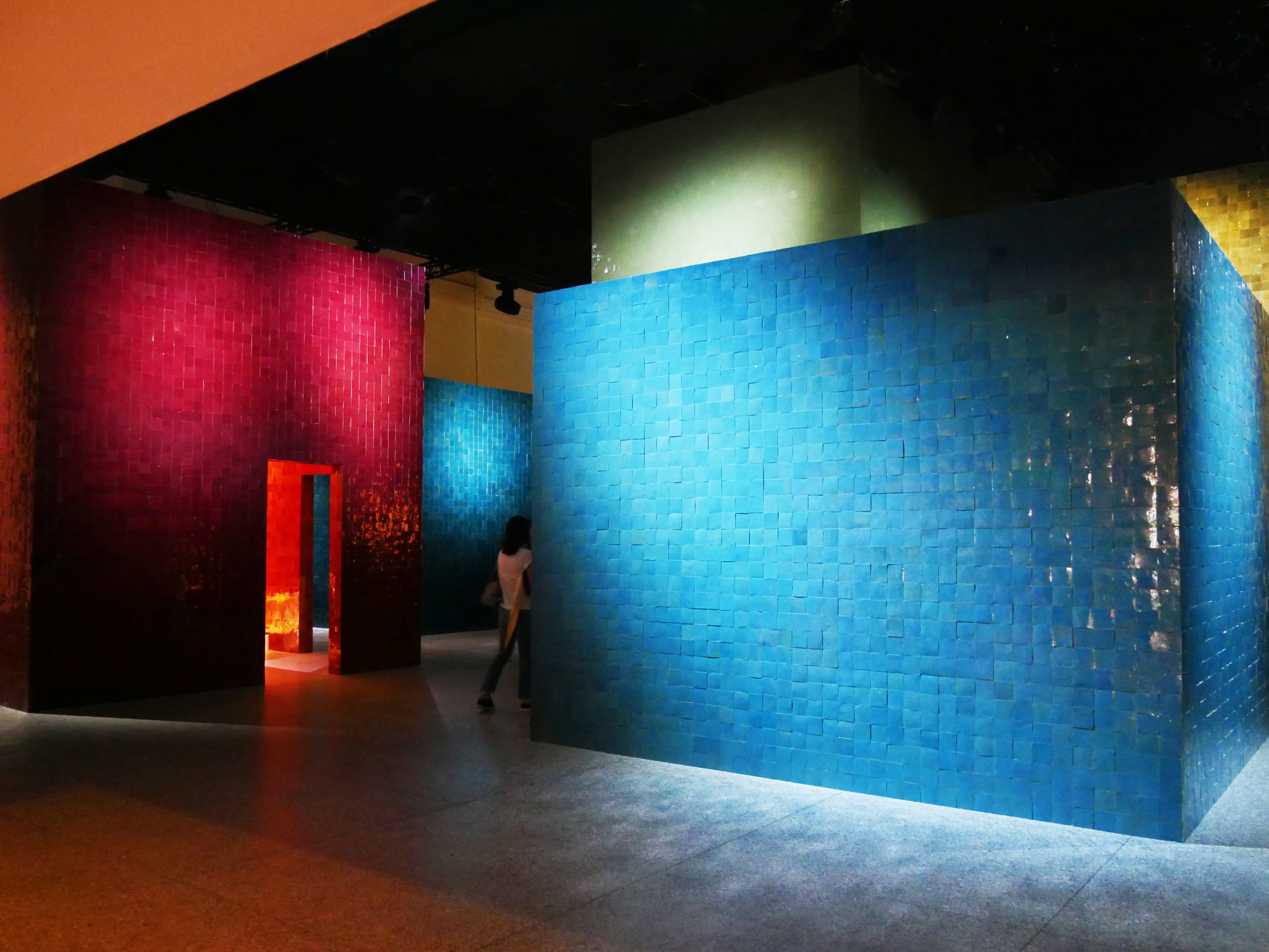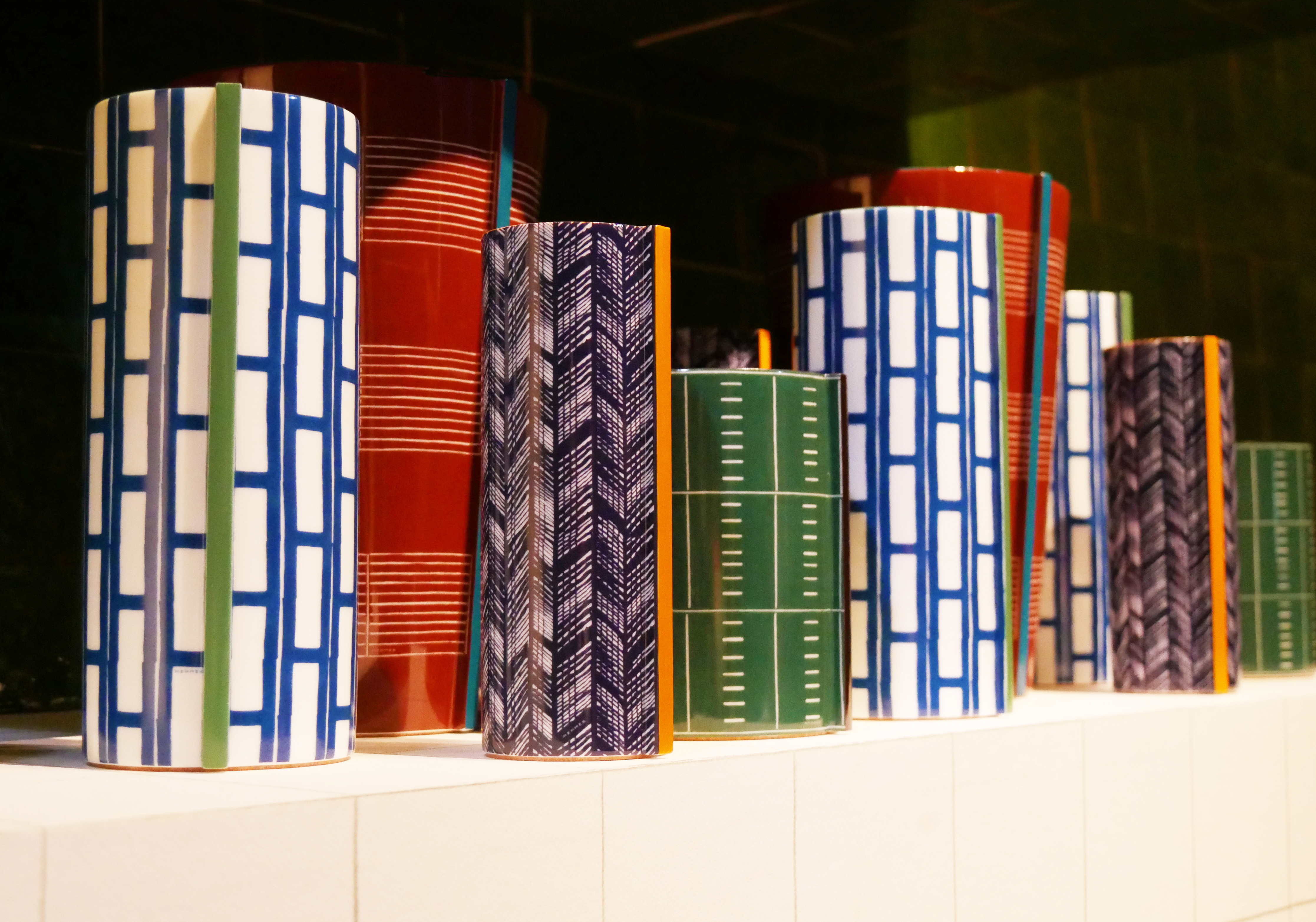 Our final and difficult-to-edit highlight of this year's Salone was the Hermès presentation at Museo della Permanente, presenting it's new homeware collection within an architectural project of stuctures adorned with Moroccan Zellige glazed earthenware tiles in complimentary colours, realised by Charlotte Macaux Perelman, co-artistic director of Hermès maison together with Alexis Fabry.
Salone del Mobile 2018 highlighted the increasing importance for retail brands across all sectors to understand the importance of collaborative partnerships with designers and artists, in order to continually explore the full potential for expressing innovative and immersive creative experiences. The key to a brand's success will also lie in their vision and commitment to investing in technology and sustainability as an integral part of their brand DNA and customer engagement.
http://www.retail-focus.co.uk/features/3471-review-salone-del-mobile
SaveSave